Free T-shirt from monthlyteeclub.com (pay £1.99 for shipping) – code FREEBIE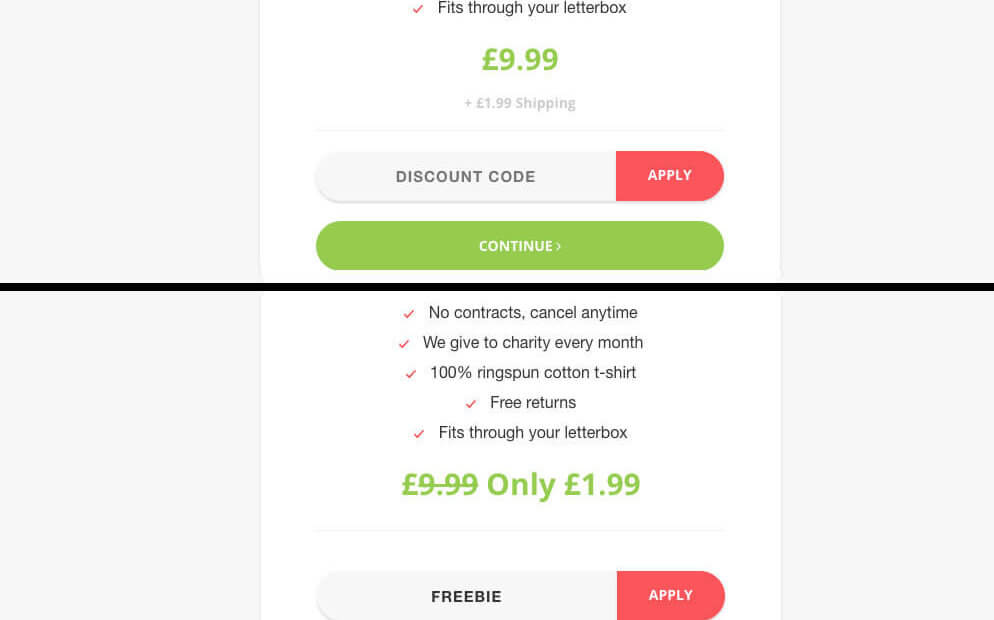 Monthly Tee Club hand-pick and deliver tees straight to your door based on what you like. Get your code for your first t-shirt for £1.99 (shipping fees), no contract, cancel anytime. T-shirt for men and women,
Monthly Tee Club code "FREEBIE" – promo code May 2022 – UK
1) Visit the website, pick the first kit – First T-shirt for £1.99 at Monthly Tee Club
Kit
1 Tee each month
No contracts, cancel anytime
2) Enter the code FREEBIE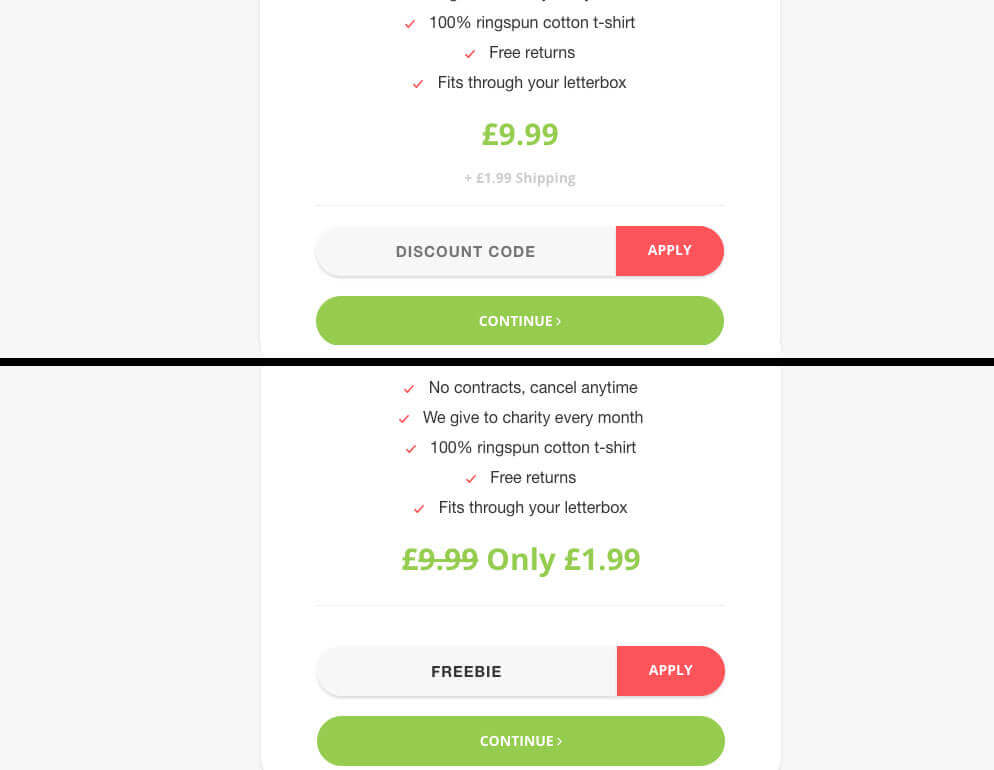 3) Choose what you like, add your details and that's it. :)
4) around the 20th of each month you can choose the design of your t-shirt from the selection. It's only open for a few days. You will receive an email to tell you to pick your tee.

This selection depends on your personal interests, you choose them when you register so not everyone got the same options.

"If you do not select a design before the 1st we will choose one for you."
Here is what is for May 2019 for my personal selection.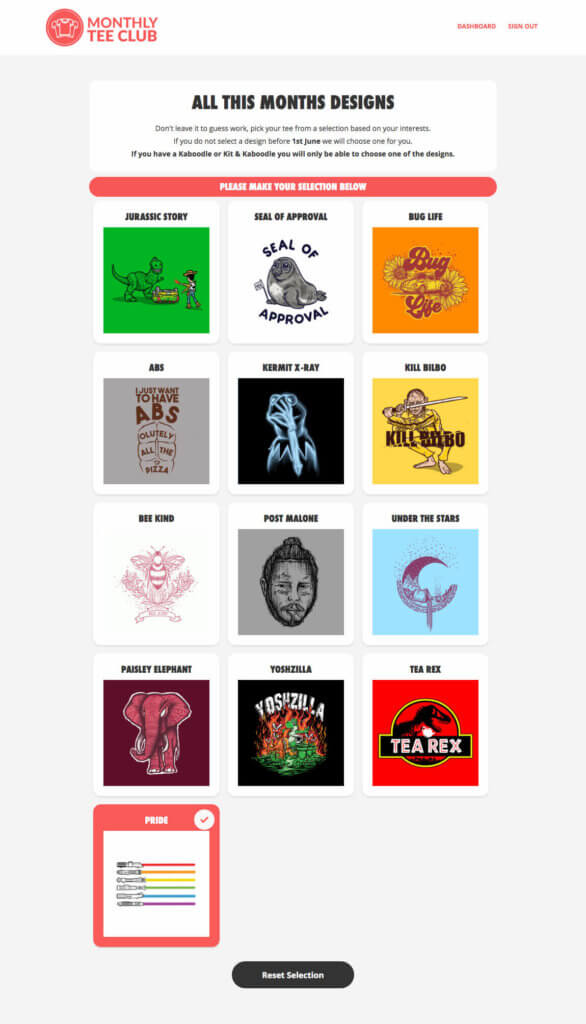 ---
FAQ monthlyteeclub.com
I have a free tee voucher code but I'm being charged £1.99?
The £1.99 charge is for the postage and packaging, but rest assured you won't be paying for the tee or the awesome design. We hope you'll agree that you're still getting an absolute bargain!
Is there a contract?
There's no contract and you can cancel whenever you like, but we hope you'll love our t-shirt subscription box so much that you'll never want to cancel! To cancel simply email us via our contact page with your request.
Can I cancel and will I be charged?
Of course, you can cancel whenever you like. To request a cancellation simply email us via our contact page with your request. We lovingly print all of our tees to order. Because of this, any cancellation requests will result in your account being cancelled from the next billing period. If you confirm cancellation (security details) at least 48 hours to our billing date (the 1st) then your account will be cancelled immediately and no further payments will be taken.
---
About Monthly Tee Club
Monthly Tee Club was set up by a group of regular guys who help make a difference in the world and putting smiles on people's faces while doing it.
Clean clothing is something we all take for granted, but for some it's a luxury that simply cannot be afforded. We just couldn't let that fly, we had to do something.