Zipcar referral code discount for 25 GBP driving credit bonus in the UK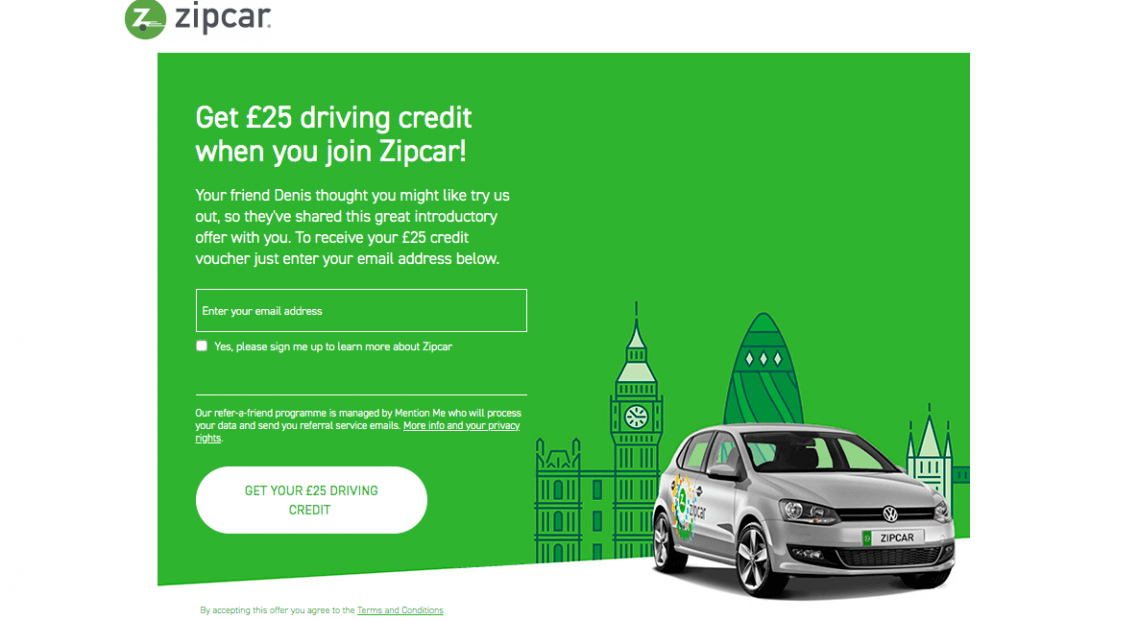 Get £25 credit at Zipcar when you join with this referral code. This Zipcar refer a friend invite is only valid for new Zipcar members. Join the UK's largest car-sharing club today with the best introductory offer.
---
How to get £25 free credit at Zipcar?
Step 1: Click this link to request your £25 driving credits at Zipcar with this referral invite.
Step 2: Apply online with a picture of your driving licence. As soon as you are approved, you are good to go.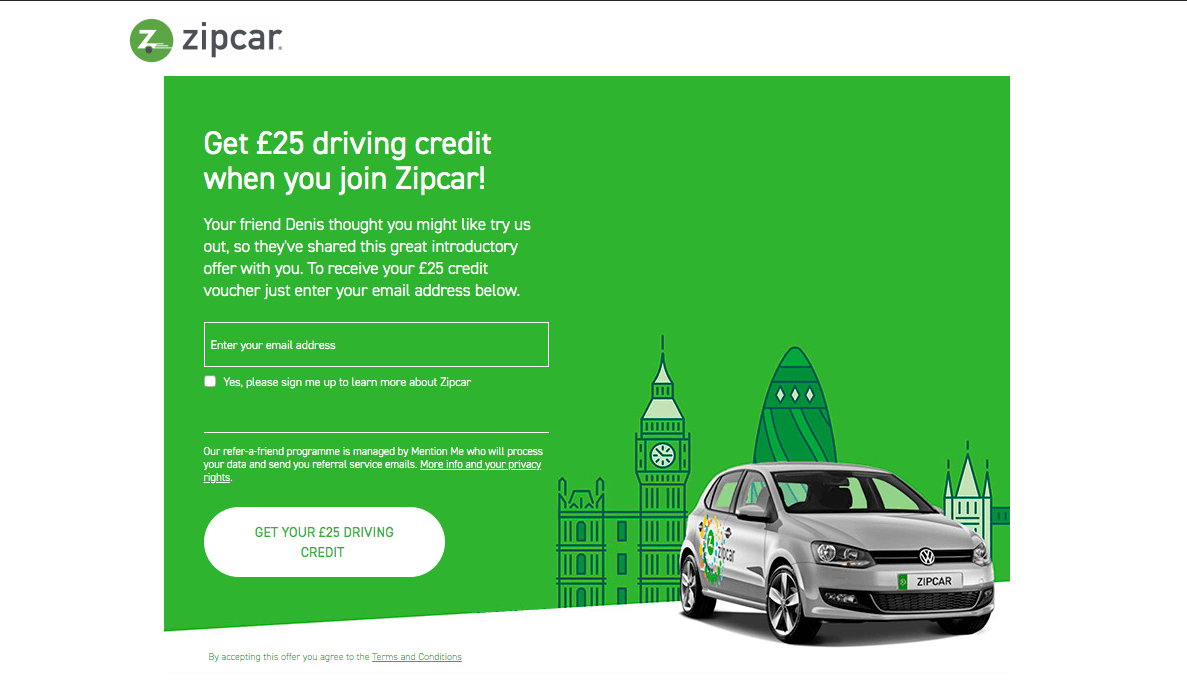 Zipcar refer a friend terms and conditions
The Referred friend is offered £25 driving credit when they successfully join Zipcar.
In order to qualify for the reward the referred friend must be a new customer to Zipcar and over the age of 21.
Referred friend rewards cannot be combined with other discount codes in a single order.
"You can join for free with a Basic plan. You are not locked in and can easily upgrade later."
The major cities in UK are London, Bristol, Cambridge and Oxford.
Gas, insurance, mileage, and dedicated parking are included in every reservation.
Refer a friend offer: get £25 driving credit when you join Zipcar!
---
Other Zipcar discount code and promo voucher – 2020
In general, referral code / refer a friend invitation is in 95% the best offer you can have. It is the case for Zipcar.
You can find offers online for "free trial", "free fuel", "free membership plan", etc. However, this is by default without any coupon code.

Even more random offers such as "Sign up to any plan and grab £5 off pact coffee at Zipcar". You can get this deal without a Zipcar account (link to the article)
What is in my membership?
Each trip includes:
Fuel
60 miles a day, then from £0.25p/mile
Comprehensive insurance
24/7 breakdown cover
Congestion Charge
You can start with the Zipcar free membership "Basic" plan and change later. It's good if you only occasionally use the service. If you use it every month, get the smart plan.
Book and drive
Book vans or cars by the minute, hour or day through the app, every time you need. Choose between the options of a Roundtrip car or van or the one-way Flex car.
Return and lock
When you're finished, you can return your Round trip vehicle to the same dedicated bay you got it from. Leave the keys in the glove box and lock the car through the app.
The concept is totally brilliant – much better than having your own car if you stay within London
---
Zipcar review
As someone who lives in London, it's very convenient and cheaper than owning a car. No yearly insurance to deal with, congestion charge. There are lots of cars around (of course depending on your area). It's a handy package. You just need the app.

I use it for long weekends, it's often cheaper than train tickets, and we can go at the time we want without the stress of running late. We book it, go somewhere, stay in an Airbnb a couple of days [Get £25 free credit at Airbnb for your first stay with another refer a friend offer] and come back. We leave the car when we took it and that's it!
---
People use Zipcar for running errands around town, moving house, weekends away, getting to a concert, visiting friends and family, the big shop, etc.
Other ways to get around include taxi apps. You will also get discounts when you join Gett, Kapten, Ola cabs.
Happy travels everyone!