Free tickets for the National Lottery (EuroMillions and Lotto)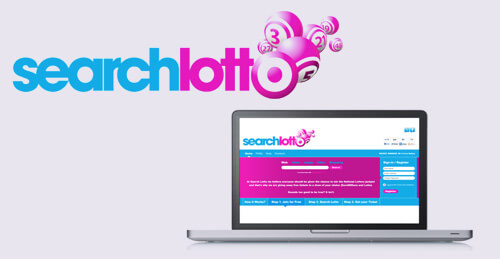 Do you like the national lottery? Get free national lottery tickets every week.
Search Lotto allows you to play and get free entries to the national lottery: EuroMillions and Lotto depending on what you choose to enter. You can get until 2 tickets a week simply by doing online searches.
Free games, what is the trick?
"Once you have created your free account, simply use www.searchlotto.co.uk instead of your usual search engine and when you have performed 25 searches we will give you one free entry into a UK National Lottery syndicate containing 20 people.
Search Lotto uses results provided by Yahoo!, so you can be sure of getting the best search experience.
You will receive the lottery numbers for your syndicate on the day of each draw and are able to print off a copy of your ticket so that you can watch the draw live on TV. The numbers you receive are for a genuine UK National Lottery ticket for the draw of your choice.
Thousands of people have now won through Search Lotto […] we will pay the winning amount to you directly by either PayPal or Bank Transfer – there are no hidden charges or costs, you will simply share the winning amount with the rest of your syndicate."
To clarify: It's free. Search Lotto generates revenue through advertising partners on the search results page. Each National Lottery ticket is shared by a syndicate of 20 randomly selected users. All lottery numbers are assigned via Lucky Dips direct from the National Lottery. Winners are paid within 7 days of the draw taking place by either PayPal or Bank Transfer. There are no minimum payment amounts, so even if you only match 3 numbers they will pay you.
How to get free National Lottery games
Register to the website in a few seconds (email, contact details)
Choose which draws you want to enter each week. (you can change it when you want later)
Do web search a few times every week
Get free national lottery tickets and receive the money automatically when you win
Conditions to get free National Lottery tickets
Live in the UK
Be over the age of 16
2 tickets a week maximum
10 search a day recorded maximum
Draws available are: Tuesday EuroMillions, Wednesday Lotto, Friday EuroMillions, Saturday Lotto
It's a really nice concept as it doesn't take time. We all do searches on the web every day. You need 25 to get a free national lottery ticket, 50 per week for 2 tickets. (Not all in the same time, see the section "how we verify searches").
What I find great about Search Lotto is that you are given the chance to win money for doing your daily activities such as searching the web
---
THIS MONTH ONLY
Read our other article about cashback and get £0.52 + a second bonus tickets when you register to Search Lotto using Topcashback link!