Get face value sold out concert tickets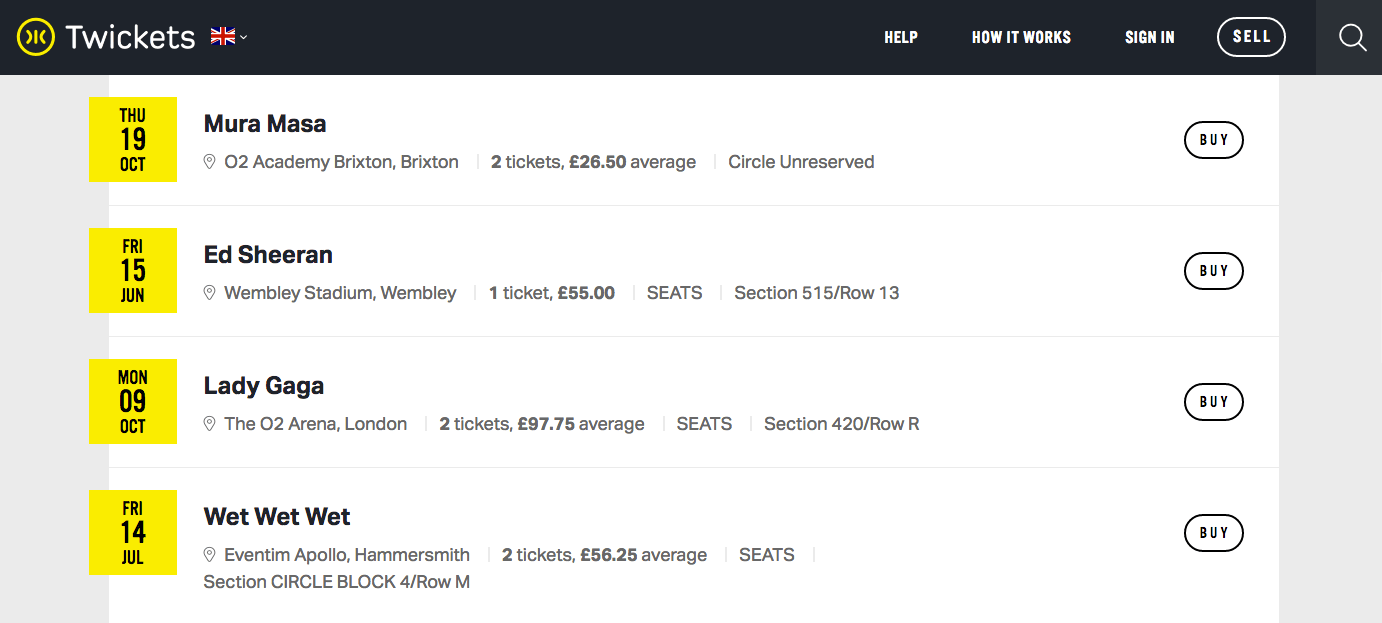 Buy sold-out gigs for more or less face value – better than pay hundreds of pounds from a standard ticket re-selling site
Buy and sell face value tickets fairly and securely
Search > Select > Pay.
If you get the tickets delivered by post, you will pay a delivery fee. When you download or meet up with the buyer it's free. In the case you use a "drop and collect" point at one of Twickets' retail partners, it is a £2.50 fee.
Twickets provides a guarantee that if a ticket purchased through is either overpriced or not as described then you will receive your money back.
The delivery method is agreed between the buyer and the seller. So Twickets can see who is responsible should a ticket not be delivered on time.
It began at the end of 2011 – it was on Twitter but then moved into a website and mobile app. It lets fans sell tickets to other fans directly and at face value.