Use a Cabify referral code to enjoy a bonus discount on your first rides. Cabify prices are calculated by distance with the quickest route. So the price doesn't change depending on traffic.
Cabify referral code – invite friends discount code / Valid in Uruguay, Montevideo
In Europe, you get 3 euros off your next 3 rides. In the Cabify app, enter the discount code DENISB483 in the Code discounts tab. Your discount will be applied automatically on your first 3 rides.
Use my code denisb483 to get $100 pesos discount in your next 3 rides riding with Cabify. Download the app here: https://cabify.com/i/denisb483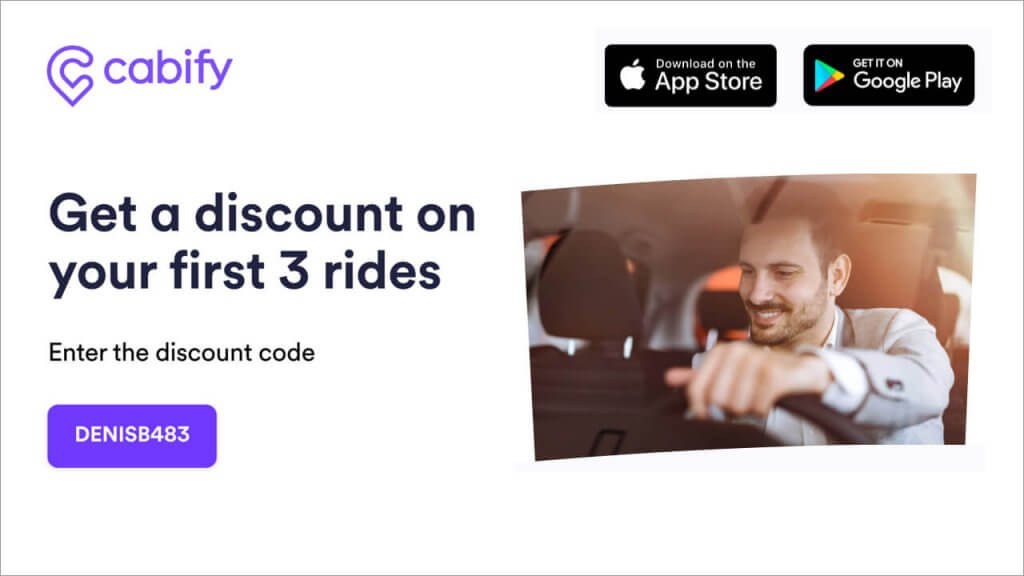 You can download the taxi app Cabify app on iOS and Android: App Store | Google Play
Cabify is in 12 countries and more than 90 cities around the world
Cabify is a Spanish company created in 2011 in Madrid. Then, they expended in lots of Spanish-speaking countries. Especially in Latin America in Argentina, Brazil, Chile, Colombia, Dominican Republic, Ecuador, Mexico, Panama, Peru and Uruguay. They are a big competitor of the other taxi app such as Uber, Kapten, Gett, etc.
Cabify in Argentina
Buenos Aires, Corboba, Mendoza and Rosario
Cabify in Brasil
Brasilia, Campinas, Curitiba, Porto Alegre, Rio de Janeiro, Santos and São Paulo
Cabify in Chile
Concepción, Iquique, Santiago and Valparaíso
Cabify in Colombia
Barranquilla, Bogotá, Bucaramanga, Cali, Cartagena and Medellín
Cabify in the Dominican Republic
Santo Domingo
Cabify in Ecuador
Guayaquil and Quito
Cabify in Mexico
Guadalajara, Mérida, Mexico City, Monterrey, Puebla and Querétaro
Cabify in Panamá
Panama City
Cabify in Peru
Lima, Piura and Trujillo
Cabify in Spain
A Coruña, Alicante, Barcelona, Madrid, Málaga, Murcia, Santander, Sevilla and Valencia
Cabify in Uruguay
Montevideo
Why use them? Firstly, it's cheaper than the city cabs, you can get a price estimate on their website cabify.com. Secondly, they are part of the Maxi Mobility holding company. Recently, Easy Taxi got bought by Cabify and is now part of it.
---
If you are in Uruguay, you may also like
Pedidos Ya, the food delivery app. Use the Pedidos Ya referral code RF-TDKH-HYFE for $150 on your first order.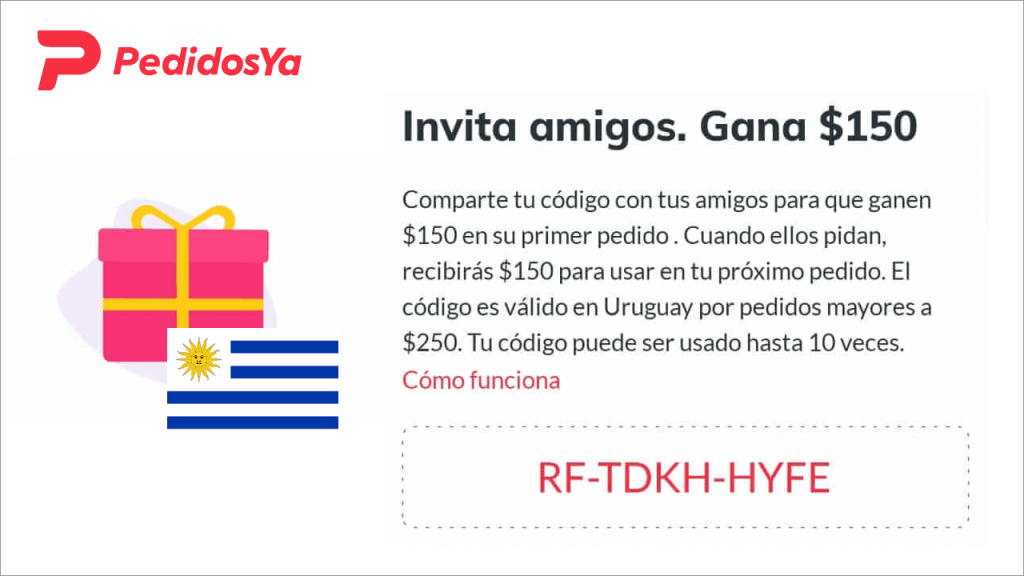 Descarga PedidosYa, ingresa mi código RF-TDKH-HYFE y gana $150 en tu primer pedido.
---
Rappi, the second food delivery app. Use the Rappi referral code denisb610 for £1.500 UYU pesos for your deliveries.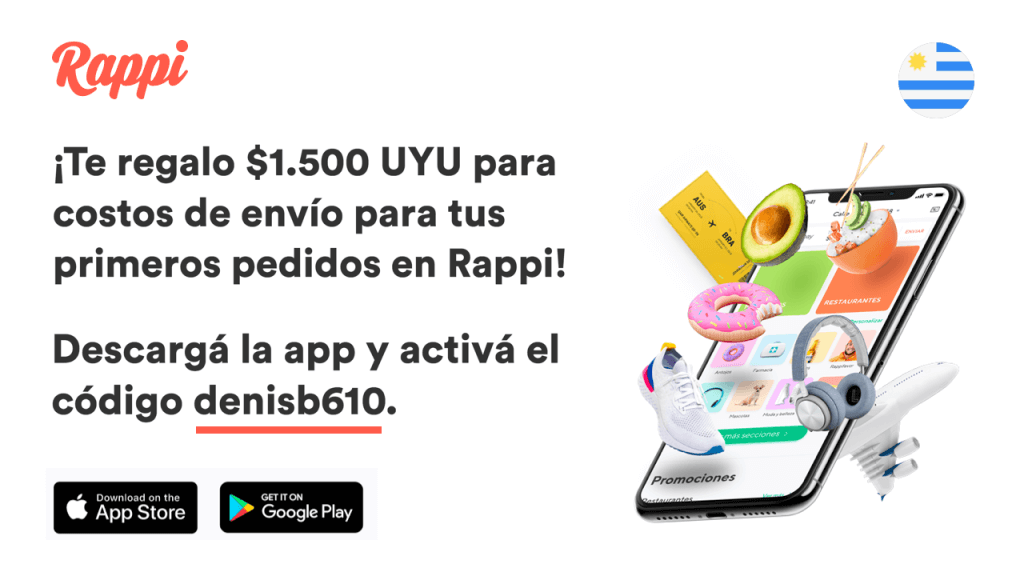 ¡Te regalo $1.500 UYU para costos de envío para tus primeros pedidos en Rappi! Descargá la app y activá mi código denisb610.