WeBuyBooks.co.uk code referral for £5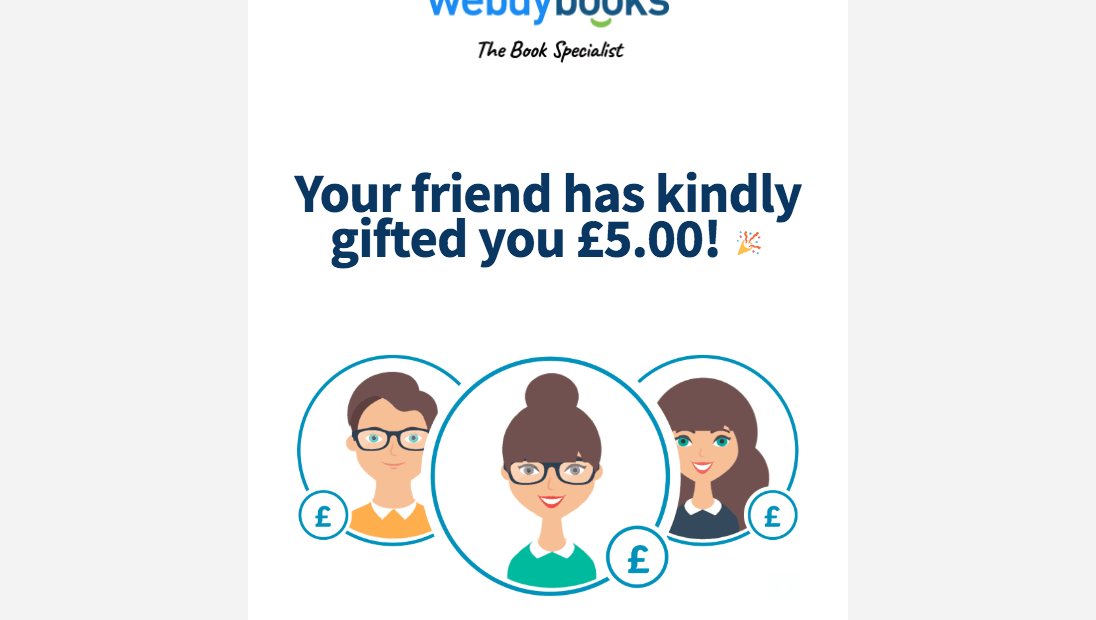 We buy your used Books, CDs, DVDs, Blu-Rays and Games for cash… To get you started here's a £5.00* voucher code: H8NVQLF
*Voucher code expires 29/11/2019.
We buy books referral code invite for £5 bonus – refer a friend 2020
Download the app or use the website to start selling your used Books, CDs, DVDs, Blu-Rays and Games.
Get £5 bonus when you start with the code: H8NVQLF – enter the code in the area saying "I have a voucher code".
webuybooks.co.uk| iOS | Android
Enter your email for a new code – I will send one directly to your email address. You will receive an email invitation with your £5 voucher.
This is a manual process. Please allow some time for us to get back to you (from a few minutes to 24 hours). Thanks
If you cannot wait, please don't fill the form. I have a few people requesting and by the time I send the invite (sometimes just a few minutes later). It says "users already registered…"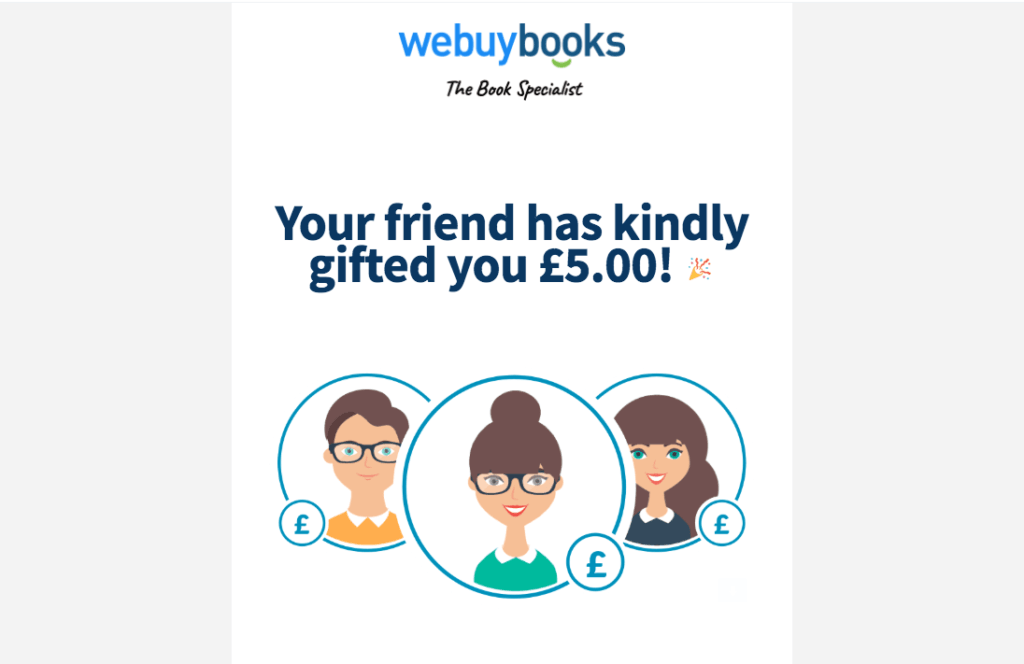 Four Simple Steps to Selling Your Books Online with WeBuyBooks
1 – Enter the Barcode or ISBN Number
Head over to the selling basket and type in the ISBN Number / Barcodes of the items you want to sell.
2 – Get an Instant Valuation
We'll give you an instant quote and if you're happy you can accept the offer and let us know your preferred payment method.
3 – Package Your Items & Post for FREE
Print off the postage label supplied, box up your unwanted items and post them for FREE using our designated courier service.
4- Sit Back, Relax & Get Paid
Once we receive and check your unwanted items we'll pay you the NEXT day.