Grab 2 cinema tickets for free this weekend June 19 or June 20, 2021 – UK
The National Lottery is sponsoring a cinema weekend. And you can get 1 or 2 tickets to go see any movie at the cinema. Redeem vouchers and book on your cinema website today for this weekend.
"Every time you play The National Lottery, you're helping to raise £30M a week for good causes. From communities, sports, arts, heritage projects all the way through to the film industry.
To say thank you, The National Lottery invites you and a guest to see a film for free at participating cinemas across the UK on Saturday 19th or Sunday 20th June 2021."
The National Lottery Cinema Weekend – Free cinema tickets for National Lottery players
How do I get my free tickets?
Click this link to start and find a cinema near you
And fill in your details. As this offer is only available to National Lottery players, they ask for proof of a recent ticket purchase. You can select the weekly draw and enter the 4 first digits.

I have the app and used the code 0752 from one of my weekly draw tickets. And feeling happy I played again last night (and lost haha)
If you play the lottery, here is where to find your proof of purchase https://www.weticketit.com/cinemaweekend/proofofpurchase.pdf
You will get 2 vouchers valid for 2 free cinema tickets. Then, follow the instruction to book on your cinema website.

I am going to see Cruella on Sunday, will bring a friend. I haven't been to the cinema in a looong time (and the weather looks very grey so it's perfect)
Related: Backyard cinema discount code for £5 off in London.
Event
The National Lottery Cinema Weekend
Cert
18 years+ to claim ticket. BBFC age ratings apply.
Date
Valid throughout National Lottery Cinema Weekend
Time
Valid for all performances
Related: Play the postcode lottery every day for free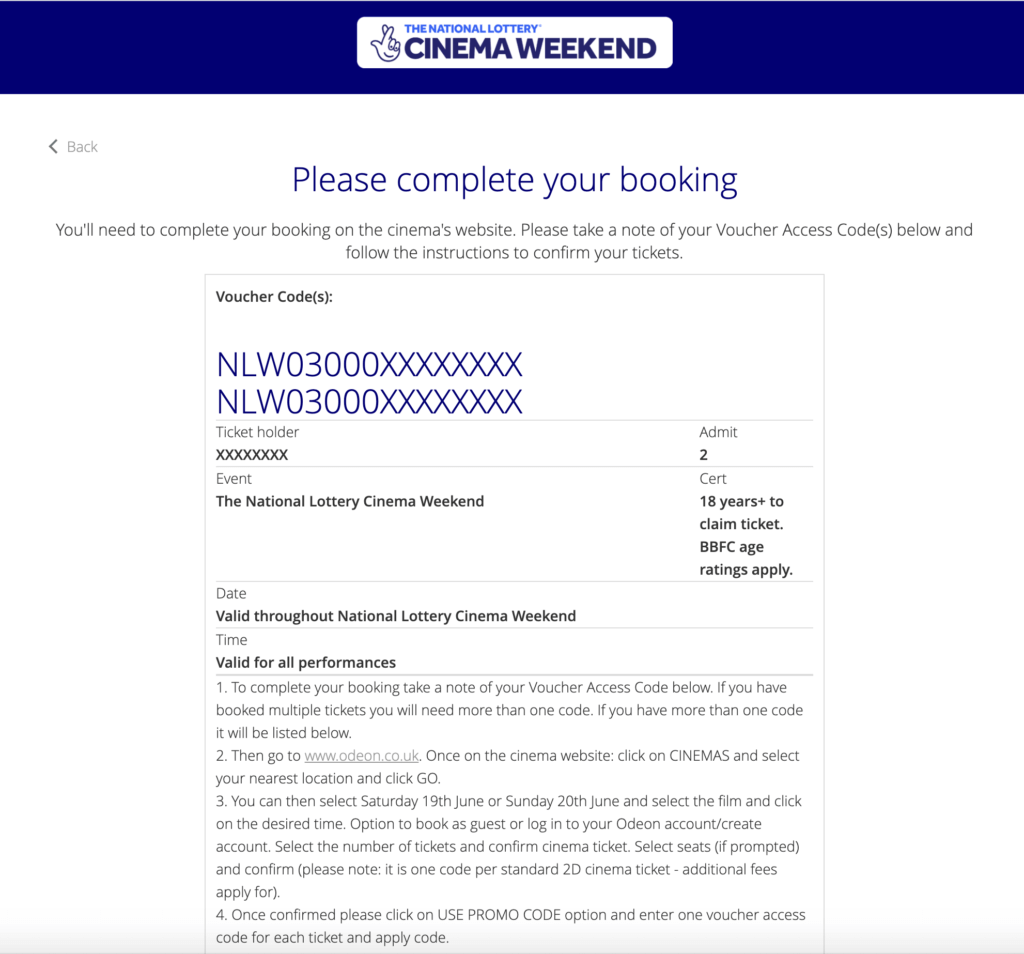 Related: Get some money back on every online purchase with cashback website – free and trusted by millions of users.
Enjoy your free cinema tickets!