Western Union referral code £10 gift card – UK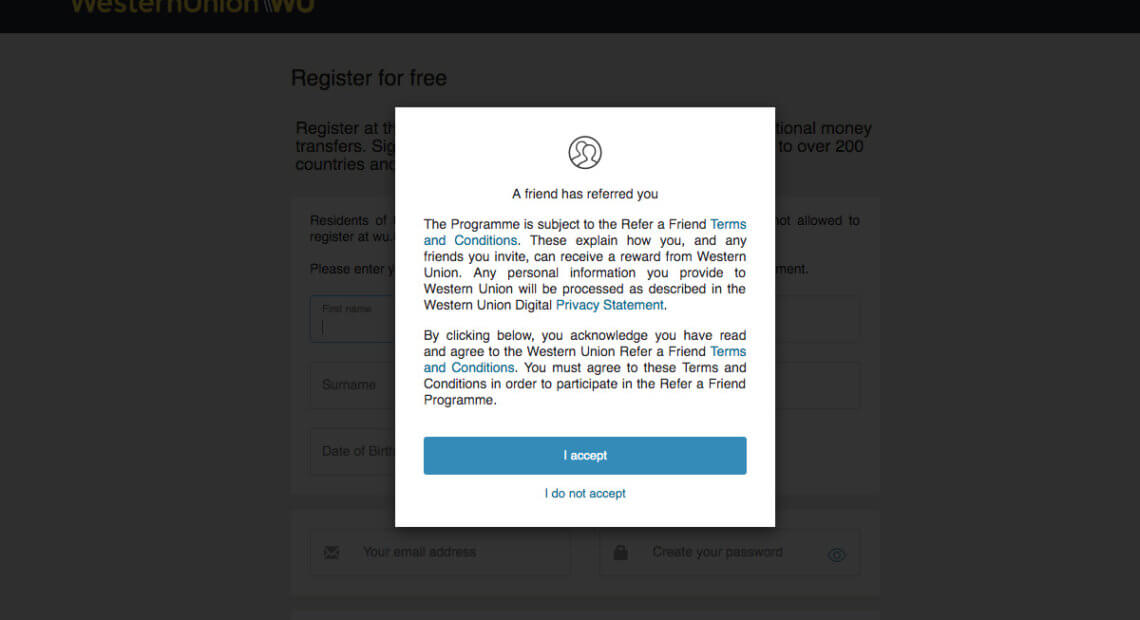 Western Union is one of the leaders in money transfer. WU is fast and reliable international money transfers to over 200 countries and territories.
Western union referral code – UK, Enjoy a £10 gift card.
Register using this western union invite link
Chose your destination country and send £50 or more online
Get your gift card once the transfer is done.
As easy as this.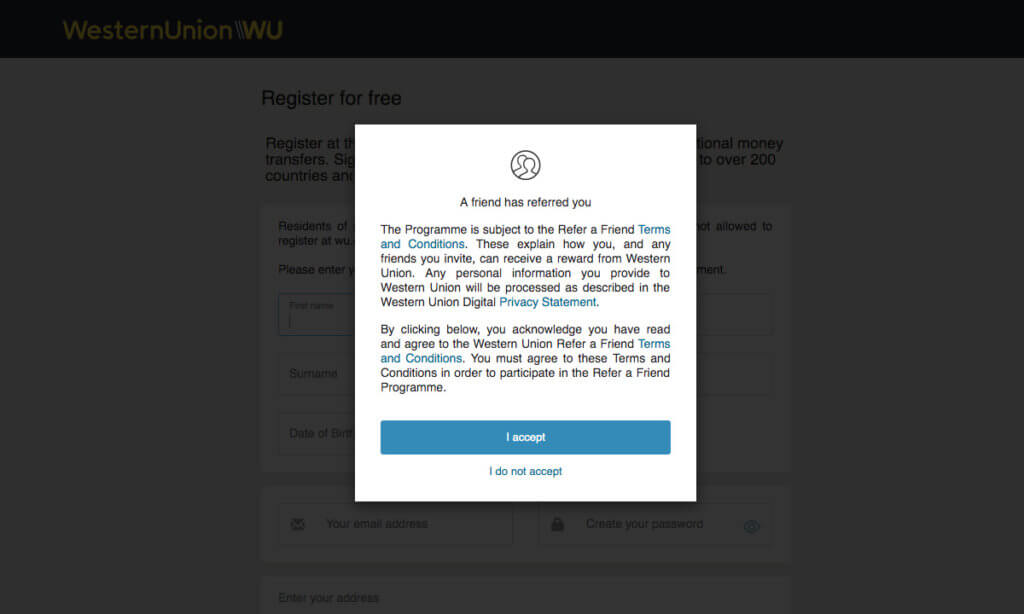 Western union refer a friend terms and conditions – GB
New adult users only, minimum age 18.
Send £50 or more online.
Use your gift card at Amazon, Google Play, iTunes, John Lewis, M&S, Nike, Starbucks and more!
1. The Refer a Friend Programme
1.1 Subject to your compliance with these Terms and Conditions, Western Union will provide you and your Referee with a £10 reward (the "Reward") if your Referee accepts the Refer a Friend Terms and Conditions and completes an online Western Union Money Transfer transaction of over £50.
1.2 You must be a registered user of www.westernunion.com in order to participate in the Refer a Friend Program, either as Referrer or as Referee. Registration is necessary so that we can ensure that we provide you with any Rewards you earn and apply your Rewards to transactions you conduct.
Full terms at https://www.westernunion.com/gb/en/account/app/refer-friend
More smart ways to transfer money