Shave kit referral invite link: Try Shavekit for £3.00 with the 5 blade razor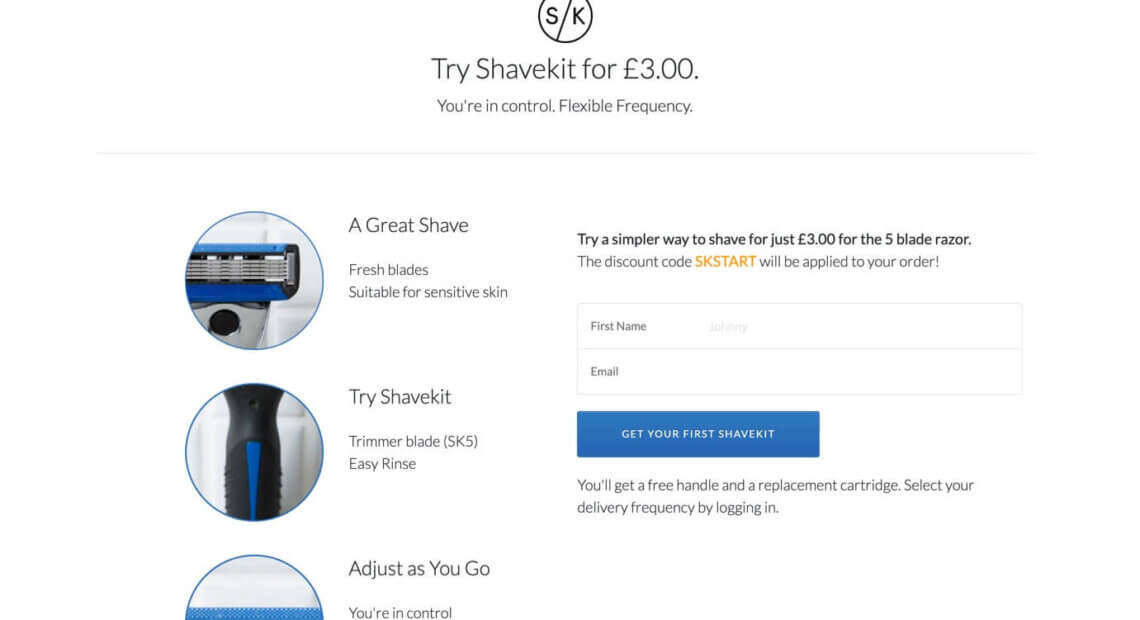 Shavekit promo code to try it for only £3! "We deliver quality razors to your door, whenever you need." Try shavekit today with this offer for £3 with this Shavekit referral code. Only receive your blades when you need them.
---
How to get my Shavekit promo offer? Referral invitation discount code
Simply use this Shavekit refer a friend invite to try Shavekit for £3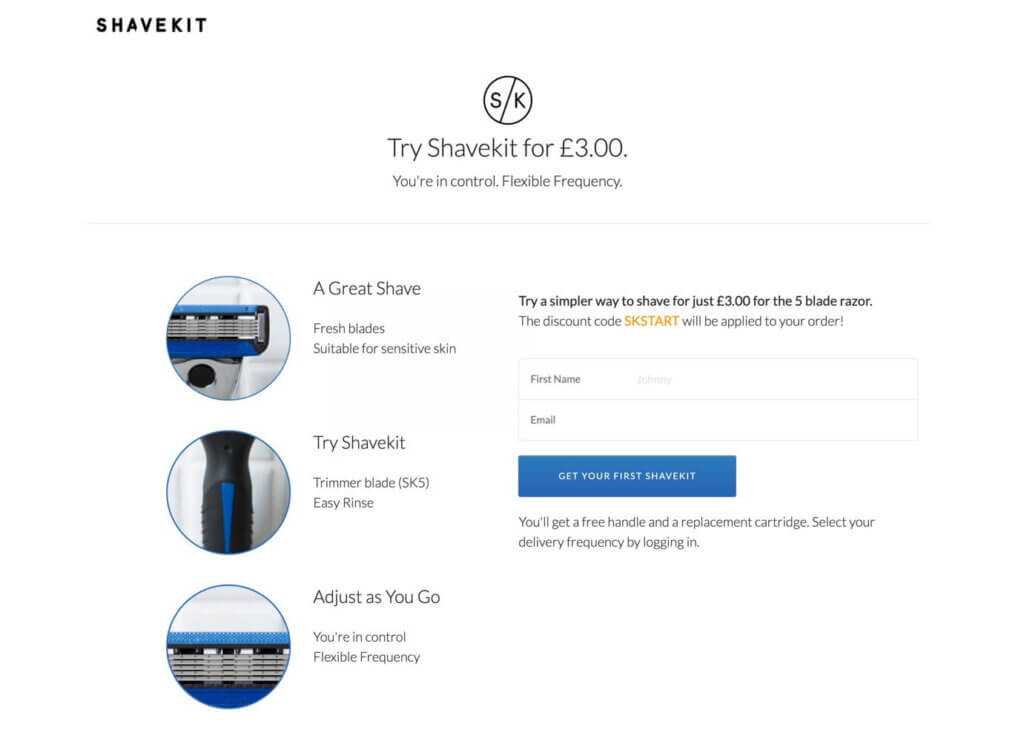 Postage/packing: £0.00 Free
Shavekit blade prices are really good for the quality.
How much is shavekit per month? How much are shavekit blades?
You don't need to receive blades every month, only get them when you need, 2x blade will be £10
Shavekit how to cancel?
You are wondering how do I cancel shavekit? Well, you don't have to cancel if you think you might want to use them again in the future, just delay the next order to 6 months. Otherwise, you can contact them and close your account.

Here are the delay option: Delay for 1 month – 2 months – 4 months or 6 months (https://www.shavekit.com/members/myaccount/cancel/delay)
FOR HIM GIFT SET – £24.00
Give the gift of a better shave with Shavekit's FOR HIM gift set. What's included:
– SK-6 Razor and handle
– SHAVING CREAM
– POST SHAVE BALM
– BODY WASH
---
You are more of a beard guy, check Daimon Barber products and get a £5 discount code.
Happy shaving! Feel free to share your own Shavekit referral code in the comments!