Discover new music online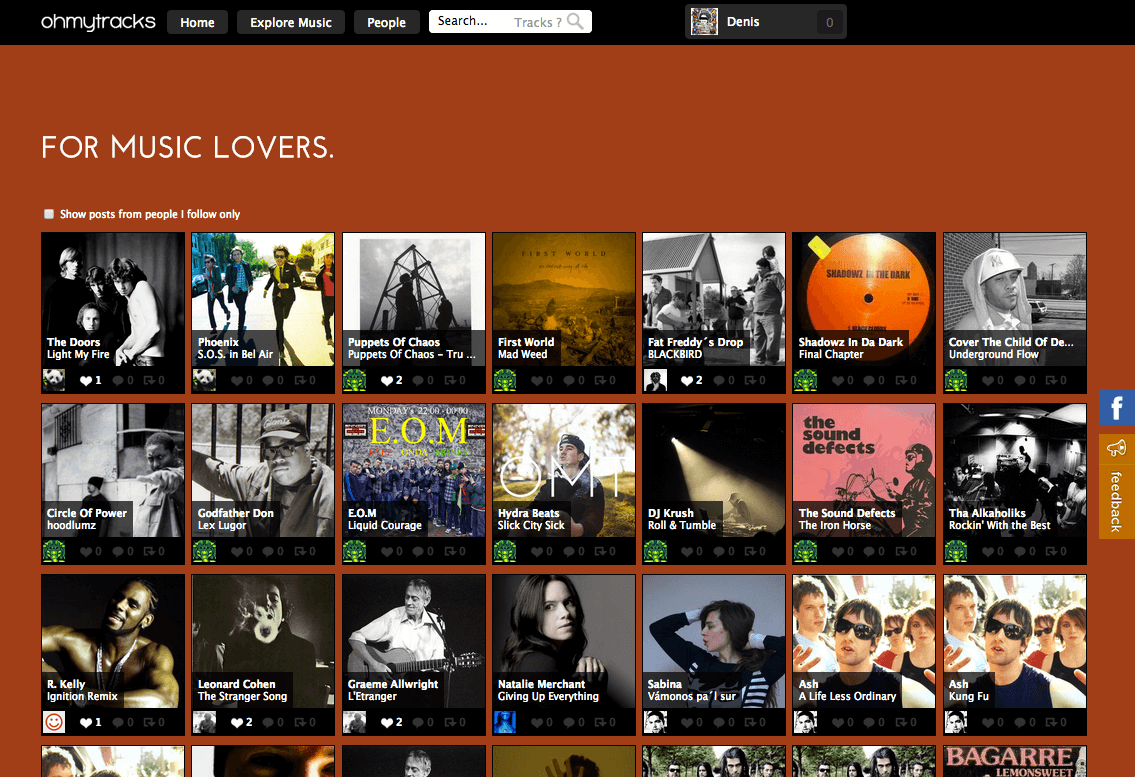 Find and discover new music on Oh my track, the social music website. This unknown website is a great little piece on the web. It's a platform where users share there favorite musics on the homepage creating a trend music playlist.
The idea, a website for music lovers
It allows users to find and discover new music. The homepage is a sharing wall where you find post from the community. You can then follow publisher you like (people with the same music taste), create playlists, comment on songs, etc.
You can do search by artist, album and tracks.
There is an explore music section with a list of categories.
Please note, to create playlist comment and use the full features of the website, you will need to do a quick registration, via Facebook or email.
After that you can also change colors, receive notifications, etc.
Free, legal and no advertisement
Oh my tracks use two free and open source API, the one from last FM to search songs, artist and the Youtube API to play musics.
You can use the website without registering.
I am really bad with music, this website made a bit of my musical education, free and no pub, love it!