Revolut referral code – refer a friend 2021 (August bonus)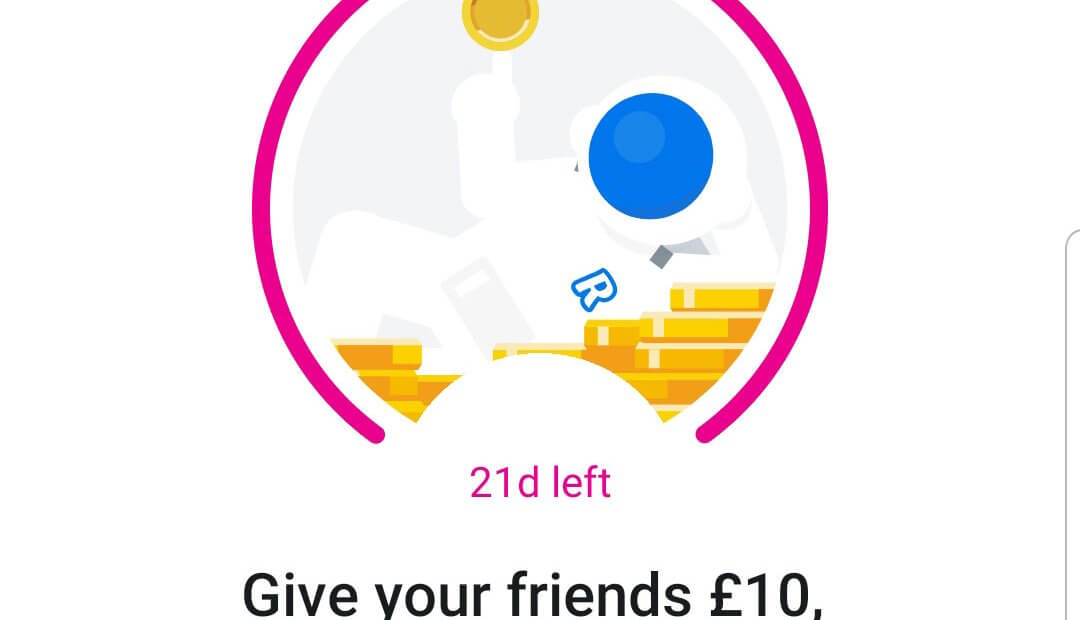 Get your free personal Revolut card and this limited-time bonus with a referral invite link. Revolut the card multi-currency to travel the world without paying a conversion rate. Their rate is excellent, close to xe.com.
Article last updated October 1, 2021
---
Revolut refer a friend offer: bonus referrer £40
There is no more bonus for the person referred at the moment. Only the person inviting other users to join Revolut can receive a bonus under specific conditions. However, you still receive your physical card for free with an invitation.
August 2nd 2021 – new link, do 3 card transaction (Tip: use a virtual card to shop)
To share the £40 bonus with us, you need this latest friend invitation. For this, you need to:
Add money by connecting your bank or debit card
Order a physical Revolut card
Complete 3 purchase transactions with your new Revolut card (can be using a virtual card while they wait for their physical one)
All before the promotion ends on August 24, 2021.
You need to do 3 card transactions before August 24th, 2021. So load some money today and use your virtual card to shop (How and why create a virtual card). Look at the Rewards tab in the Revolut app to get discounts and cashback:
Once registered and your card payment made, please leave a comment with your info so I can be in touch. (I won't publish the comment).
---
This link above is the unique working link with the last refer a friend tracking bonus. Links in the comments will only give you a free Revolut card but no £ bonus. This Revolut referral link is valid for a set number of days only.
---
If you don't want the Revolut bonus, you can still get your card for free with a Revolut referral invite:
• Click this link to request a FREE Revolut card.
---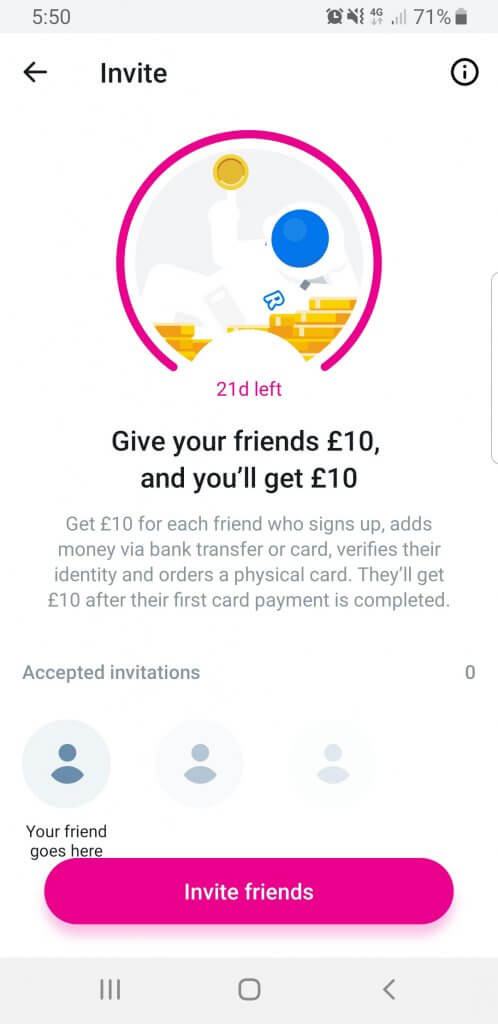 ---
Related: Add your Revolut on Curve. Curve pay you a £5 bonus to try them.
– Free blue card + 5 GBP Bonus
– Added insurance on all transactions
– Carry only one card for your all
---
Why is Revolut so great?
All online on the app, open an account quickly and receive your card anywhere in the world.
Good card security (location-based security, swipe payments, contactless payments, ATM withdrawals, online transaction)
---
My personal review of Revolut
Revolut is the card I use abroad. The currency exchange with no fee. I never go to a bureau de change, so far I never had any issue with the card. Once in South America, it was not accepted in a shop (card declined) so I went to withdraw cash to pay what I needed.
I like the fact I can freeze the card if I don't use it or block it directly in the app if I lose it. I often deactivate the contactless and swipe for more security.
Holding different currencies helps when the pound sterling drops. The money I have in my euros tab stays and doesn't get devalued.
Join me and over 15 million users who love this digital banking app. Sign up with my link below and check out their disposable virtual cards for safe shopping: https://revolut.com/referral/denisvys!AUG1GB

Revolut give get referral offer
---
Enjoy your new Revolut account and card. Don't get screw by your bank fees and/or bad currency exchange rate.
Get in touch by leaving a comment if you have any questions :)