Revolut referral code £15 – refer a friend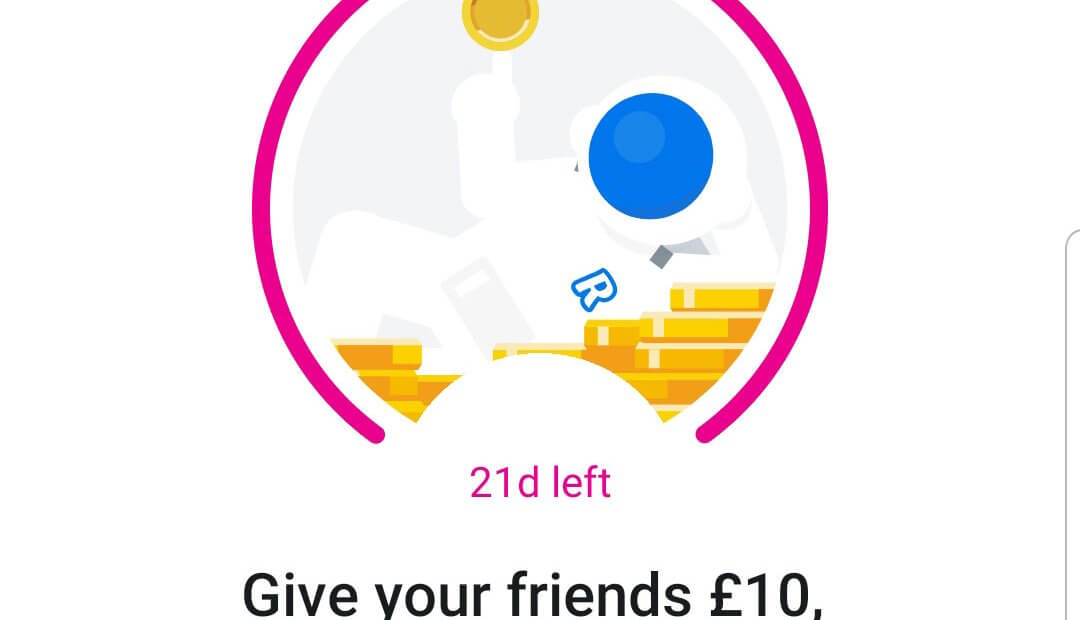 Revolut the card multi-currency to travel the world without paying conversion rate. Their rate is excellent, close to xe.com. Get your free personal Revolut card and this limited time bonus of £10 with a referral invite link
Revolut refer a friend offer: get £15 bonus
Click this link to request your Revolut card. Once your card received and activated get a £15 bonus credited on your Revolut account. (New link: valid for 21 days – end date December 1st 2019)
In euros: Revolut invite 15€ bonus
Revolut 15 euros credited on your account after you order your Revolut card. Link added November 16th 2019, valid for 21 days.
https://revolut.com/referral/mario5r7!a10121
Those referrals are a temporary promotion valid for 21 days only. Offer to refer friends is allocated to Revolut user randomly and can't be requested. That means only a selected number of users have the possibility to invite users and give them a bonus for a limited time.
The normal "Revolut invite a friend offer" only gives the referee a free Revolut card order outside this 21 days promotion.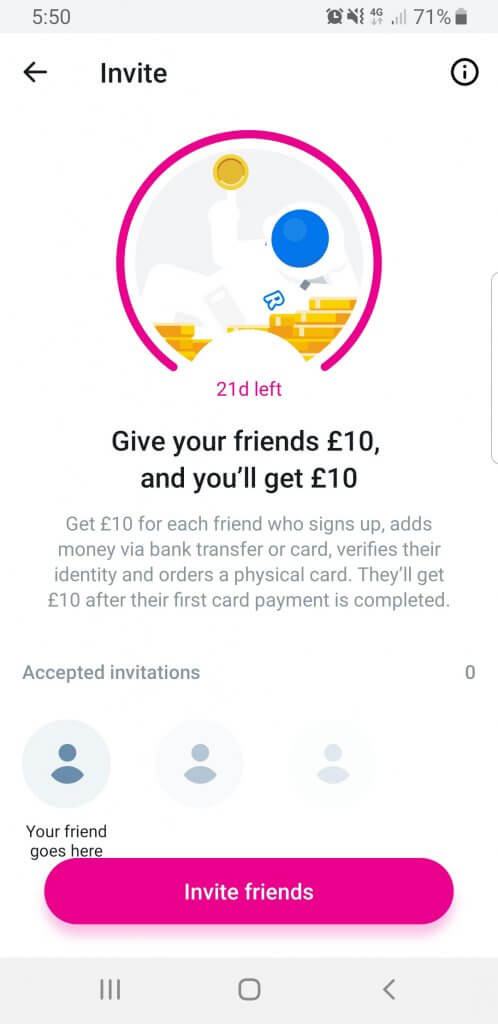 Why is Revolut so great?
All online on the app, open an account quickly and receive your card anywhere in the world.
Good card security (location-based security, swipe payments, contactless payments, ATM withdrawals, online transaction)
My personal review of Revolut
Revolut is the card I use abroad. The currency exchange with no fee. I never go to a bureau de change, so far I never had any issue with the card. Once in South America, it was not accepted in a shop (card declined) so I went to withdraw cash to pay what I needed.
I like the fact I can freeze the card if I don't use it or block it directly in the app if I lose it. I often deactivate the contactless and swipe for more security.
Holding different currencies helps when the pound sterling drops. The money I have in my euros tab stays and doesn't get devalued.
Add your Revolut on Curve, add extra protection, cashback and get a £5 bonus when you register too.