Deliveroo job, £50 referral when you apply online – code
You want to apply to Deliveroo job? Use a referral code for a £50 bonus, paid once you finish your first 20 drops
When working for Deliveroo you will be:
Self-employed and free to work to your own availability.
Working in a small area.
Getting a great rider app (for iOS and Android) so you can manage your own orders.
Free from dealing with cash (apart from tips – which you keep, of course!)
Using high-quality gear and equipment – like phone holders, protective clothing, helmets & lights.
You'll receive competitive fees of up to £16 per hour, depending on location.
What you need to join Deliveroo
First of all, a bicycle or scooter/motorbike (with relevant safety equipment)
A Smartphone – iPhone 4s or above or Android 4.3 or above
and the right to work in the UK
Enter the code "ST34840" MA66542 or GE52329 or see codes in comments during your application process online at https://deliveroo.co.uk/apply
T&Cs apply. Paid after 20 orders.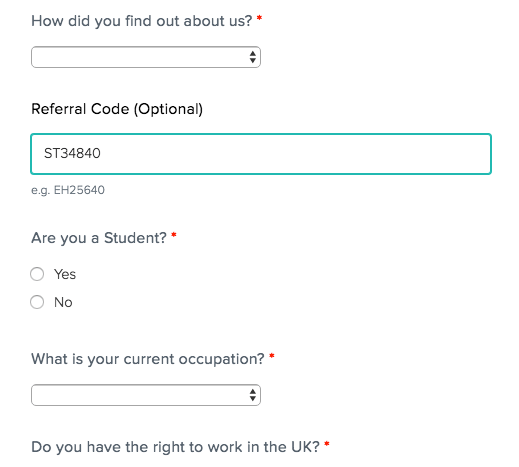 Moreover, depending on your work time and location, you might receive text message like:
DELIVEROO SUNDAY SUPER SURGE 20/11/16!!!
Between 15.00-22.00 across London:
Get an extra £10 when you complete 5 deliveries!
OR Get an extra £15 when you complete 12 deliveries!
OR Get an extra £30 when you complete 20 deliveries!
Log in early and stay late for the best chance to maximise your fees!
Good luck with you new Deliveroo job aventure! Wishing you the best.
—–