Too Good To Go app, the food waste revolution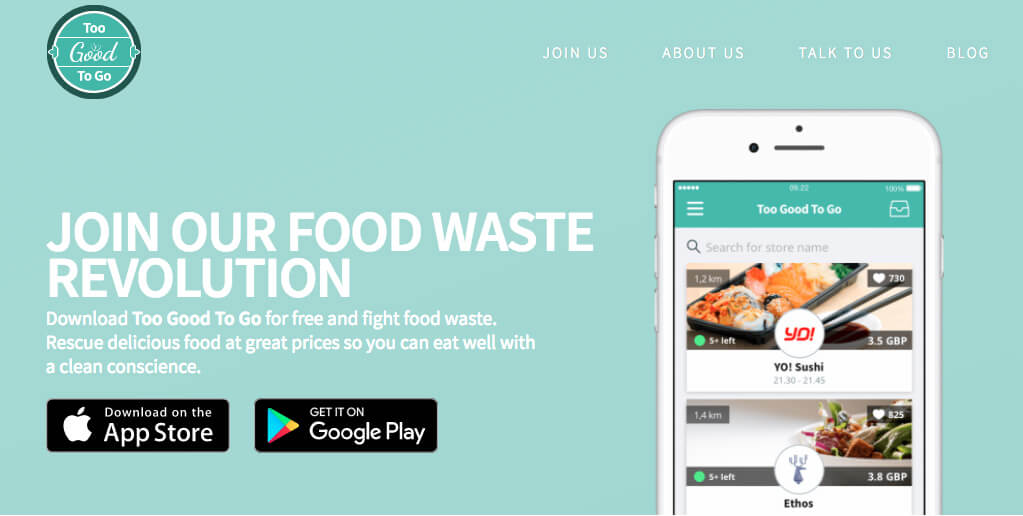 I love the idea. Too Good To Go is fighting food waste. It's a mobile app letting you save food that is – as the name suggest – too good to go!
Too Good To Go – what it is?
Did you know that every year, 1/3 of all food produced is wasted?
Instead of stores throwing away their delicious unsold food, log in into the Too Good To Go app to be a waste warrior and rescue it at a great price. The app works in 8 European countries.
The best part is you are also helping the environment! All food on Too Good To Go is still fresh! You collect unsold food that will be thrown away if you don't rescue it.
Simply order and pay through the app, then collect your food and enjoy.
How it works
Download the app Too Good To Go, create your account and log in
Select a store and pay through the app
Rescue your food during the collection period
Show your mobile receipt then grab your food and go!
Rules and restrictions
You need to have store near you to be able to enjoy it. It's working well in big cities such as London.
Depending on the stores, there is sometimes some rules such as "Only available for staff and Student with ID card"
In about 2 years they have partnered with over 5 000 stores to fight food waste, and 3 million people have downloaded the app, that's over 2.5 million meals have been rescued by now. 
Be part of it, download the app now to keep growing this food waste revolution.
—
Discover more good things