Mealpal invite for a first month discount + £30 gift card – London & Manchester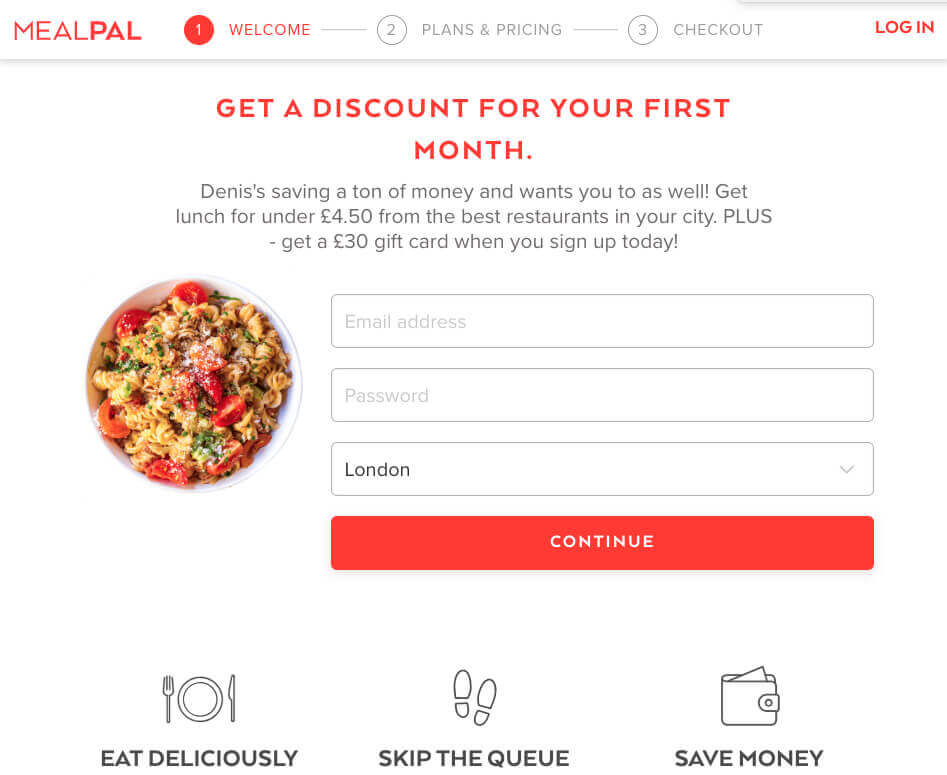 Mealpal is the cheapest way to get food for lunch in central London. Get lunch for under £4.50 from the best restaurants in your city. PLUS – get a £30 gift card when you sign up, get your Mealpal invite now.
Mealpal invite code coupon – no expiry
Get in: Mealpal invite for discounted meals and skipping the queue + £30 gift card
It's super easy. Put your name and email, the location London (or Manchester), pay your monthly offer (12 and 20) and then you can pick your lunch for tomorrow!
In my opinion, 12 a month is a better option, 20 would mean you eat out every day.
How Mealpal works
Buy meals in advance with the website or app (12 or 20 meals for 30 days).
Every weekday / the days you wish, you can choose a meal from 5 pm for the next day. If you wait until the last minute you will have fewer options. I generally pick my lunch in the morning around 10 – 11 am.
You go pick your meal at the restaurant, skip the queue, show your code on your phone, grab your food and enjoy!
Bonus: before the end of your first month, cancel your subscription to get a good "stay with us" deal.
It's so so sooo good if you work in central London like oxford circus / covent garden / farrigdon. Moreover, you have tones of options, no times lost to pay, you go an pick, and lots of money saved as well. It's not worth cooking if you pay that price.

EAT DELICIOUSLY
from over 1,000 restaurants
SKIP THE QUEUE
by ordering ahead
SAVE MONEY
on lunch every month
Mealpal review
So much cheaper than normal price, think about the price you normally pay for Honest burger, or Coco di Mama (big), a Poke is normally £8 or more!
They have filters for a light meal or big, veggies options, etc.

Mealpal list of restaurants – April 2019
Click here for a screengrab of the mealpal list – this list is cropped but that gives you an idea. Happy meals!