Daily coupon: discover a new discount code voucher every day. Code published between 6 and 7pm and visible until 1am
All type of discount codes, discount for Trouva, Missguided, Pasta Evangelists, Moo, Love cocoa, Leaf Envy, Hussle, Who gives A Crap, Ted Baker, Iceland, Malpass Butchery, Arena Flowers, Tribe, Cox & Cox, Space NK and many more.
---
6 articles in the Spotlight
---
Every day a new coupon valid for one user only!
Voucher code for existing users! Register to our newsletter for more discount codes.
Coupon code of the day
Come back between between 6pm & 7pm when new code will be revealed below. Only the first person to use with this coupon will have the discount applied! They are unique use. So be quick!
Published Friday 6th of August 2021 06:05 pm
Code: MMFHLWM for 10% off at Trouva
Published Thursday 5th of August 2021 06:05 pm
Code: C210607-LEERCL9 for £5 off when you spend over £40 at Who Gives A Crap
Published Wednesday 4th of August 2021 06:05 pm
Code: C210607-LY7EAYA for £5 off when you spend over £40 at Who Gives A Crap
Published Tuesday 3rd of August 2021 06:05 pm
Code: C210609-GWMCZLV for £5 off when you spend over £40 at Who Gives A Crap
Published Monday 2nd of August 2021 06:05 pm
Code: ALLB14-GJCS-CZDR for 10% off at all beauty
Published Sunday 1st of August 2021 06:05 pm
Code: C210608-LR7W7MY for £5 off when you spend over £40 at Who Gives A Crap
Published Saturday 31st of July 2021 06:05 pm
Code: 0C425A8642B4 for £10 off at Malpass Butchery over £25 spend
Published Friday 30th of July 2021 06:05 pm
Code: C210216-3LQN7MV for £5 off when you spend over £40 at Who Gives A Crap
Published Thursday 29th of July 2021 06:05 pm
Code: MPLA6772888300A for £10 off at Mon Panier Latin or £35 spend
Published Wednesday 28th of July 2021 06:05 pm
Code: 646-SLPP-SW3T-T378 for £25 off when you spend over £150 at tedbaker.com
Published Tuesday 27th of July 2021 06:05 pm
Code: C210219-KE9HKZM for £5 off when you spend over £40 at Who Gives A Crap
Published Monday 26th of July 2021 06:05 pm
Code: 330B0C299EC2 for £10 off at Malpass Butchery over £25 spend
Published Sunday 25th of July 2021 06:05 pm
Code: C210220-GV3G47L for £5 off when you spend over £40 at Who Gives A Crap
Published Saturday 24th of July 2021 06:05 pm
Code: 6670153BB2AD for £10 off at Malpass Butchery over £25 spend
Published Friday 23rd of July 2021 06:05 pm
Code: C210219-GCTMVWF for £5 off when you spend over £40 at Who Gives A Crap
Published Thursday 22nd of July 2021 06:05 pm
Code: 4h1x-fqrz-jbfi for 15% off at rococochocolates.com
Published Wednesday 21st of July 2021 06:05 pm
Code: 96200B73AB55 for £10 off at Malpass Butchery over £25 spend
Published Tuesday 20th of July 2021 06:05 pm
Code: C210216-HP7W7MY for £5 off when you spend over £40 at Who Gives A Crap
Published Monday 19th of July 2021 06:05 pm
Code: MMCLBJT for 10% off at trouva.com
Published Sunday 18th of July 2021 06:05 pm
Code: 0EAAA9F14AD8 for £10 off at Malpass Butchery over £25 spend
Published Saturday 17th of July 2021 06:05 pm
Code: C210216-HLP7MCM for £5 off when you spend over £40 at Who Gives A Crap
Published Friday 16th of July 2021 06:05 pm
Code: 646-SLEZ-C26S-NZ3S for £25 off when you spend over £150 at tedbaker.com
Published Thursday 15th of July 2021 06:05 pm
Code: C210223-7NNQVQ9 for £5 off when you spend over £40 at Who Gives A Crap
Published Wednesday 14th of July 2021 06:05 pm
Code: B5DAEF7F92D9 for £10 off at Malpass Butchery over £25 spend
Published Tuesday 13th of July 2021 06:05 pm
Code: MPL8D06FCEDB041 for £10 off at Mon Panier Latin or £35 spend
Published Monday 12th of July 2021 06:05 pm
Code: C210227-Y3HTNNW for £5 off when you spend over £40 at Who Gives A Crap
Published Sunday 11th of July 2021 06:05 pm
Code: ALLB14-D5DW-YZSX for 10% off at all beauty
Published Saturday 10th of July 2021 06:05 pm
Code: C210227-KQAHLDZ for £5 off when you spend over £40 at Who Gives A Crap
Published Friday 9th of July 2021 06:05 pm
Code: A802892E72BE for £10 off at Malpass Butchery over £25 spend
Published Thursday 8th of July 2021 06:05 pm
Code: C210426-4VN6HX6 for £5 off when you spend over £40 at Who Gives A Crap
Published Wednesday 7th of July 2021 06:05 pm
Code: 646-SLTS-S6SE-CLCW for £25 off when you spend over £150 at tedbaker.com
Published Tuesday 6th of July 2021 06:05 pm
Code: C210302-GRFDEJW for £5 off when you spend over £40 at Who Gives A Crap
Published Monday 5th of July 2021 06:05 pm
Code: REFERRAL5OFF-7DC6A2B443E1 for £5 off at Arena Flower over £16 spend
Published Sunday 4th of July 2021 06:05 pm
Code: C210227-XEQXYC3 for £5 off when you spend over £40 at Who Gives A Crap
Published Saturday 3rd of July 2021 06:05 pm
Code: 6C0F910D05D7 for £10 off at Malpass Butchery over £25 spend
Published Friday 2nd of July 2021 06:05 pm
Code: C210227-E99NV6R for £5 off when you spend over £40 at Who Gives A Crap
Published Thursday 1st of July 2021 06:05 pm
Code: REF5-660-049 for £5 off at benefitcosmetics.com
Published Wednesday 30th of June 2021 06:05 pm
Code: 646-SLTS-S6SE-CLCW for £25 off when you spend over £150 at tedbaker.com
Published Tuesday 29th of June 2021 06:07 pm
Code: THANKS-N5VH7V9 for 20% off at Leaf Envy
Published Monday 28th of June 2021 06:10 pm
Code: C210404-QF9XMVW for £5 off when you spend over £40 at Who Gives A Crap
Published Sunday 27th of June 2021 06:19 pm
Code: 27539E5167E6 for £10 off at Malpass Butchery over £25 spend
Published Saturday 26th of June 2021 06:18 pm
Code: THANKS-77LSHFL for 20% off at Leaf Envy
Published Friday 25th of June 2021 06:07 pm
Code: C210406-9PXNYDG for £5 off when you spend over £40 at Who Gives A Crap
Published Thursday 24th of June 2021 06:07 pm
Code: ALLB14-5G53-SS3D for 10% off at allbeauty
Published Wednesday 23rd of June 2021 06:12 pm
Code: MPL9A09121AB15E for £10 off at Mon Panier Latin when you spend over £35
Published Tuesday 22nd of June 2021 06:06 pm
Code: C210420-V3J9WPY for £5 off when you spend over £40 at Who Gives A Crap
Published Monday 21st of June 2021 06:01 pm
Code: 0F3955000347 for £10 off at Malpass Butchery
Published Sunday 20th of June 2021 06:15 pm
Code: C210325-KXEMDEK for £5 off when you spend over £40 at Who Gives A Crap
Published Saturday 19th of June 2021 06:02 pm
Code: ICERAF-3LZE-QEAN-3E for £5 off when you spend over £60 at Iceland
Published Friday 18th of June 2021 06:07 pm
Code: C210421-R2VYNP9 for £5 off when you spend over £40 at Who Gives A Crap
Published Thursday 17th of June 2021 06:19 pm
Code: 239DC06D7C20 for £10 off at Malpass Butchery
Published Wednesday 16th of June 2021 06:07 pm
Code: 646-SL34-CESC-6Z36 for £25 off when you spend over £150 at tedbaker.com
Published Tuesday 15th of June 2021 06:17 pm
Code: C210422-EP6C6LG for £5 off when you spend over £40 at Who Gives A Crap
Published Monday 14th of June 2021 06:12 pm
Code: 36KVF7 for up to £12 off at Bolt
Published Sunday 13th of June 2021 06:07 pm
Code: THANKS-SNKJS4K for 20% off at Leaf Envy
Published Saturday 12th of June 2021 06:03 pm
Code: C210422-LD7ALLQ for £5 off when you spend over £40 at Who Gives A Crap
Published Friday 11th of June 2021 06:16 pm
Code: ALLB14-9AKZ-KFSP for 10% off at allbeauty
Published Thursday 10th of June 2021 06:07 pm
Code: 646-SLTL-C2CL-C6FS for £25 off when you spend over £150 at tedbaker.com
Published Wednesday 9th of June 2021 06:11 pm
Code: MPL9BB21A769EF3 for £10 off at Mon Panier Latin
Published Tuesday 8th of June 2021 06:05 pm
Code: THANKS-3B6ML2G for 20% off at Leaf Envy
Published Monday 7th of June 2021 06:07 pm
Code: £5OFF-72CF3A79545D for £5 off at Love Cocoa
Published Sunday 6th of June 2021 06:17 pm
Code: C210420-NT6ECMK for £5 off when you spend over £40 at Who Gives A Crap
Published Saturday 5th of June 2021 06:13 pm
Code: ALLB14-9GSQ-2KG9 for 10% off at allbeauty
Published Friday 4th of June 2021 06:04 pm
Code: 6CFAAB73ABAC for £10 off at Malpass Butchery
Published Thursday 3rd of June 2021 06:07 pm
Code: C210423-EQNWRYK for £5 off when you spend over £40 at Who Gives A Crap
Published Wednesday 2nd of June 2021 06:10 pm
Code: MMDIJFT for 10% off at Trouva.com
Published Tuesday 1st of June 2021 06:10 pm
Code: THANKS-3B6ML2G for 20% off all products at leafenvy expire on 17 Jul 2021
Published Monday 31st of May 2021 06:00 pm
Code: C210409-HRJRJCF for £5 off when you spend over £40 at Who Gives A Crap
Published Sunday 30th of May 2021 06:09 pm
Code: C210409-G9TGG9K for £5 off when you spend over £40 at Who Gives A Crap
Published Saturday 29th of May 2021 06:19 pm
Code: C210409-T33ACYH for £5 off when you spend over £40 at Who Gives A Crap
Published Friday 28th of May 2021 06:10 pm
Code: C210409-M74KPMR for £5 off when you spend over £40 at Who Gives A Crap
Published Thursday 27th of May 2021 06:00 pm
Code: THANKS-FD2DP34 for 20% off all products at leafenvy expire on 22 Jul 2021
Published Wednesday 26th of May 2021 06:02 pm
Code: ICERAF-UWCM-ZPHR-VV for £5 off when you spend over £60 at Iceland
Published Tuesday 25th of May 2021 06:19 pm
Code: 646-SLC7-CEC6-22SS for £25 off when you spend over £150 at tedbaker.com
Published Monday 24th of May 2021 06:21 pm
Code: C210411-HJY6NGM for £5 off when you spend over £40 at Who Gives A Crap
Published Sunday 23rd of May 2021 06:17 pm
Code: C210411-K4V43QA for £5 off when you spend over £40 at Who Gives A Crap
Published Saturday 22nd of May 2021 06:19 pm
Code: BUD34Z for up to £12 off at Bolt
Published Friday 21st of May 2021 06:16 pm
Code: C210409-QKA9JFF for £5 off when you spend over £40 at Who Gives A Crap
Published Thursday 20th of May 2021 06:22 pm
Code: MZAWNQXF for £5 off at snackfully.co.uk
Published Friday 14th of May 2021 06:02 pm
Code: REF5-660-049 for £5 off at https://www.benefitcosmetics.com/
Published Thursday 13th of May 2021 06:02 pm
Code: C210226-DR6YF9A for £5 off when you spend over £40 at Who Gives A Crap
Published Wednesday 12th of May 2021 06:11 pm
Code: C210322-JW4TTAT for £5 off when you spend over £40 at Who Gives A Crap
Published Tuesday 11th of May 2021 06:08 pm
Code: MMMXNPT for 10% off at Trouva.com
Published Monday 10th of May 2021 06:02 pm
Code: KK4RSGWU for £5 off at snackfully.co.uk
Published Sunday 9th of May 2021 06:11 pm
Code: ICERAF-QSVA-AY42-RK for £5 off when you spend over £60 at Iceland
Published Saturday 8th of May 2021 06:02 pm
Code: ALLB14-29VS-KYUK for £10 off at allbeauty.com
Published Friday 7th of May 2021 06:06 pm
Code: C210322-TLYCEK9 for £5 off when you spend over £40 at Who Gives A Crap
Published Thursday 6th of May 2021 06:11 pm
Code: THANKS-D5PMZQ4 for 20% off at Leaf Envy
Published Wednesday 5th of May 2021 06:08 pm
Code: MPL970A6E2D1D53 for £10 off at Mon Panier Latin
Published Tuesday 4th of May 2021 06:04 pm
Code: C210325-WAKCJ2N for £5 off when you spend over £40 at Who Gives A Crap
Published Monday 3rd of May 2021 06:12 pm
Code: £5OFF-F0AC9B323BAC for £5 off at Love Cocoa
Published Sunday 2nd of May 2021 06:06 pm
Code: F6C23C45F5CA for £10 off at Malpass Butchery
Published Saturday 1st of May 2021 06:01 pm
Code: C8G8LDBC for £5 off at snackfully.co.uk
Published Friday 30th of April 2021 06:05 pm
Code: ICERAF-EERZ-9YSF-TM for £5 off when you spend over £60 at Iceland
Published Thursday 29th of April 2021 06:28 pm
Code: NICEBUM697HGQ for £5 off when you spend over £40 at Who Gives A Crap
Published Wednesday 28th of April 2021 06:17 pm
Code: FGFUK1102M-1423892 for £10 off £40 plus free delivery at Space NK
Published Tuesday 27th of April 2021 06:31 pm
Code: MMREF20OC20E1UWPZM3Y for £20 off at Hussle
Published Monday 26th of April 2021 06:17 pm
Code: NICEBUMS68HZ4 for £5 off when you spend over £40 at Who Gives A Crap
Published Sunday 25th of April 2021 06:03 pm
Code: MM5XQJY3VNB for £20 off when you spend over £25 at Cox & Cox
Published Saturday 24th of April 2021 06:10 pm
Code: MOO-RF-DU4KBXP58 for £15 at Moo
Published Friday 23rd of April 2021 06:11 pm
Code: EC5-D0UUZHMRP for £5 off at Pasta Evangelists
Published Thursday 22nd of April 2021 06:05 pm
Code: NICEBUM7BRGZS for £5 off when you spend over £40 at Who Gives A Crap
Published Wednesday 21st of April 2021 06:20 pm
Code: FATQMM for 10% off at Trouva
Published Tuesday 20th of April 2021 06:12 pm
Code: NICEBUM4H7T7M for £5 off when you spend over £40 at Who Gives A Crap
Published Monday 19th of April 2021 06:09 pm
Code: £5OFF-90A1D5019902 for £5 off at Love Cocoa
Published Sunday 18th of April 2021 06:12 pm
Code: 248A4444DC45 for £10 off at Malpass Butchery
Published Saturday 17th of April 2021 06:08 pm
Code: NICEBUMJ3PK2M for £5 off when you spend over £40 at Who Gives A Crap
Interested into adding this tool into your website? Get in touch
Share this page with friends
Recommended articles: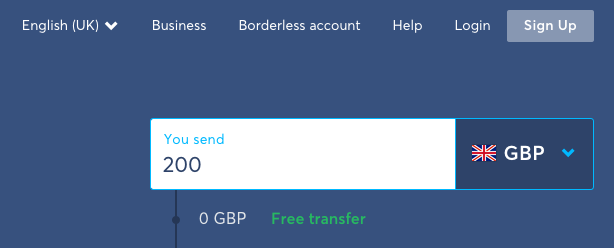 Transferwise referral link (renamed to Wise), get a discount code for a fee-free transfer. The discount is …