Paypal get £10 for new joiner with this invite / referral bonus – Valid until 31/12/2021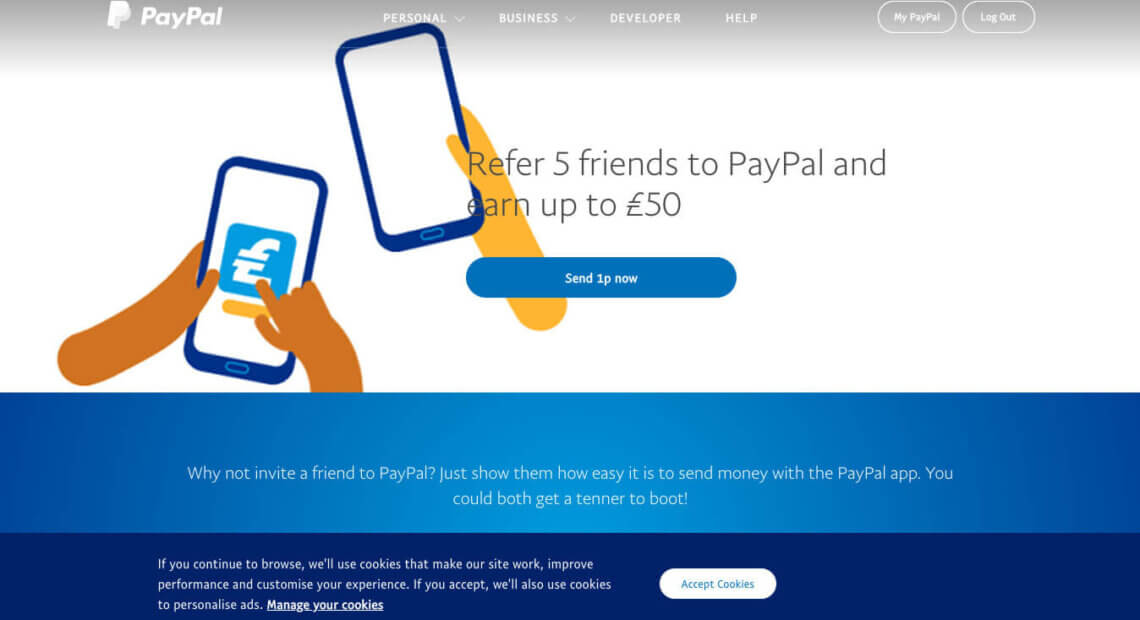 Get invited by a friend to Paypal to open an account before the 31/12/2021 and get £10 when you spend or send £5+. Leave your email to get started.
---
This promotion got extended to end on 2021: Paypal referral code invitation for £10 bonus
How does it work to get £10 bonus free on PayPal?
Leave you email, or phone and I will use the invite to "Send 1p now" (https://www.paypal.com/uk/invitepal)

Send money to anyone with an email address or mobile number and it will go to their PayPal account. If they don't have a PayPal account, they can create one in seconds for free.
Step 1
Send 1p to a mate who doesn't have a PayPal account
Step 2
Ask them to sign up and link their bank account or card
Step 3
When they spend or send £5+, we'll send you both a tenner
That's all. Leave your email using this form and I will message you.
Update December 17th, 5 invitation left.


This is a manual process, please give me from a few minutes to 24h to send you the invitation. :)
The Programme is active from 7 July 2020 at 12.00 am to 31 December 2020 at 11.59 pm UK time. Ends 31 December 2021. Terms apply. See: paypal.com/uk/invitepal
Here is the full terms and conditions
https://www.paypal.com/uk/webapps/mpp/invite/terms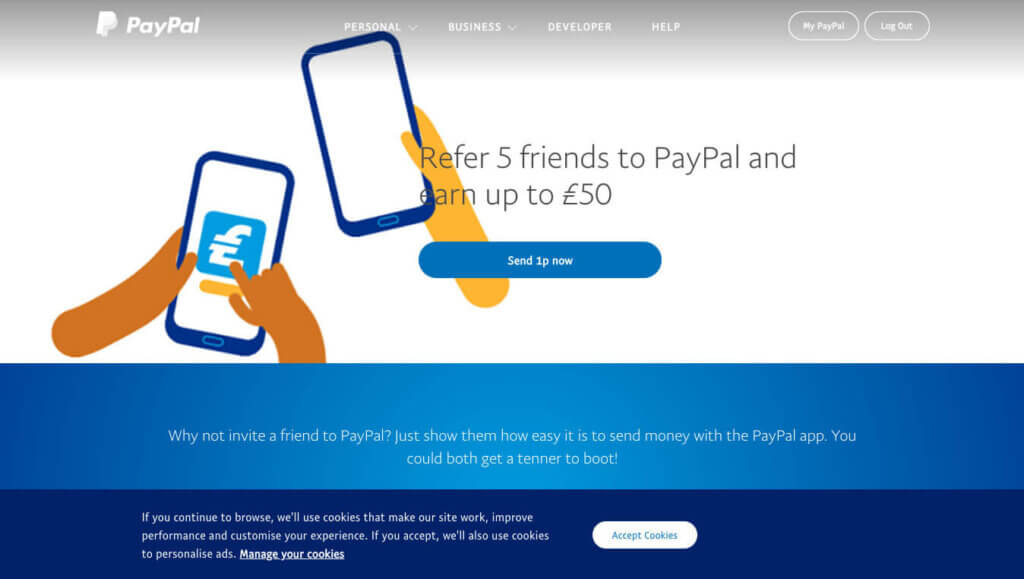 If you want £5 free, get a Curve card today and add security to all your cards with this Curve card invitation.
---
Why not invite a friend to PayPal? Just show them how easy it is to send money with the PayPal app. You could both get a tenner to boot!


https://www.paypal.com/uk
Even better, you can do this with up to five friends, so you could get £50 for sending 1p to five friends (just don't forget to remind them to send or spend at least £5).

https://www.paypal.com/uk
Don't wait to enjoy this little PayPal referral bonus before the end of the year.