iTunes, how to upload movies to watch on your iPad, iPhone, Ipod, Apple TV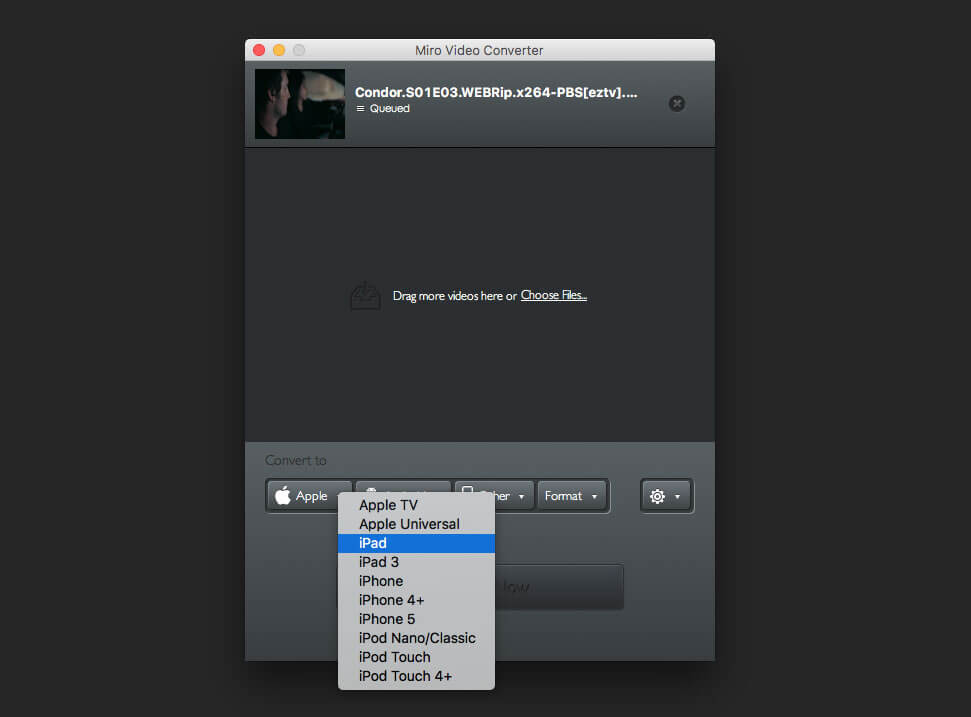 You ever read the "Movie was not copied… because it cannot be played on this iPad" error message, here is the fix to watch all your movies and videos on your devices. 
In iTunes, when you try to copy a movie to your device by dragging the movie onto the iPad, if you get this error:
"[movie] was not copied to the iPad [name] because it cannot be played on this iPad." That means you need to convert the files for another format.
How to convert video for iPad, iPhone, iPod, Apple TV
If you get the error, you need to convert your videos files.
As an example, I have .mkv videos. To convert my mkv videos I use Miro Video Converter. It's a free small software very useful. You can do batch conversion to add all your videos at once.
It works with all formats: .mkv, .avi, .mov, also wrong .mp4 if iTunes don't recognise them.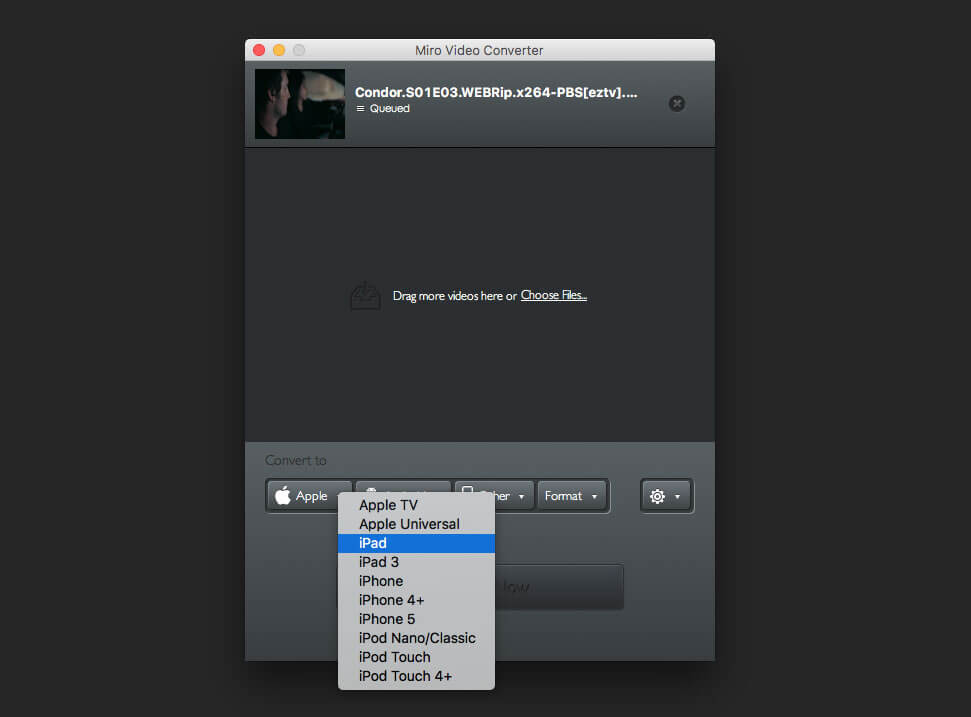 It's simple, just drag the videos to convert, choose the correct output in the settings and press "convert now" it will take a few minutes.
"A beautiful, simple way to convert almost any video to MP4, WebM (vp8), Ogg Theora, or for Android, iPhone, and iPad. Batch conversion, custom sizing, and more!"
Then you can copy your movies to your Apple device!
How to add a movie to your iPad, iPhone, iPod, Apple TV
Transfer your movies in a few easy steps:
Connect your iPad to your computer using the cable
Open iTunes and select your connected device from the list of devices.
Finally, under the iPad/iPhone icon, select the "Movies" option. Then simply drag and drop the movie files you want to transfer from the folder where your movies are on your computer to the iTunes window.
You can now enjoy watching movies on your devices.
More cool stuff for your device